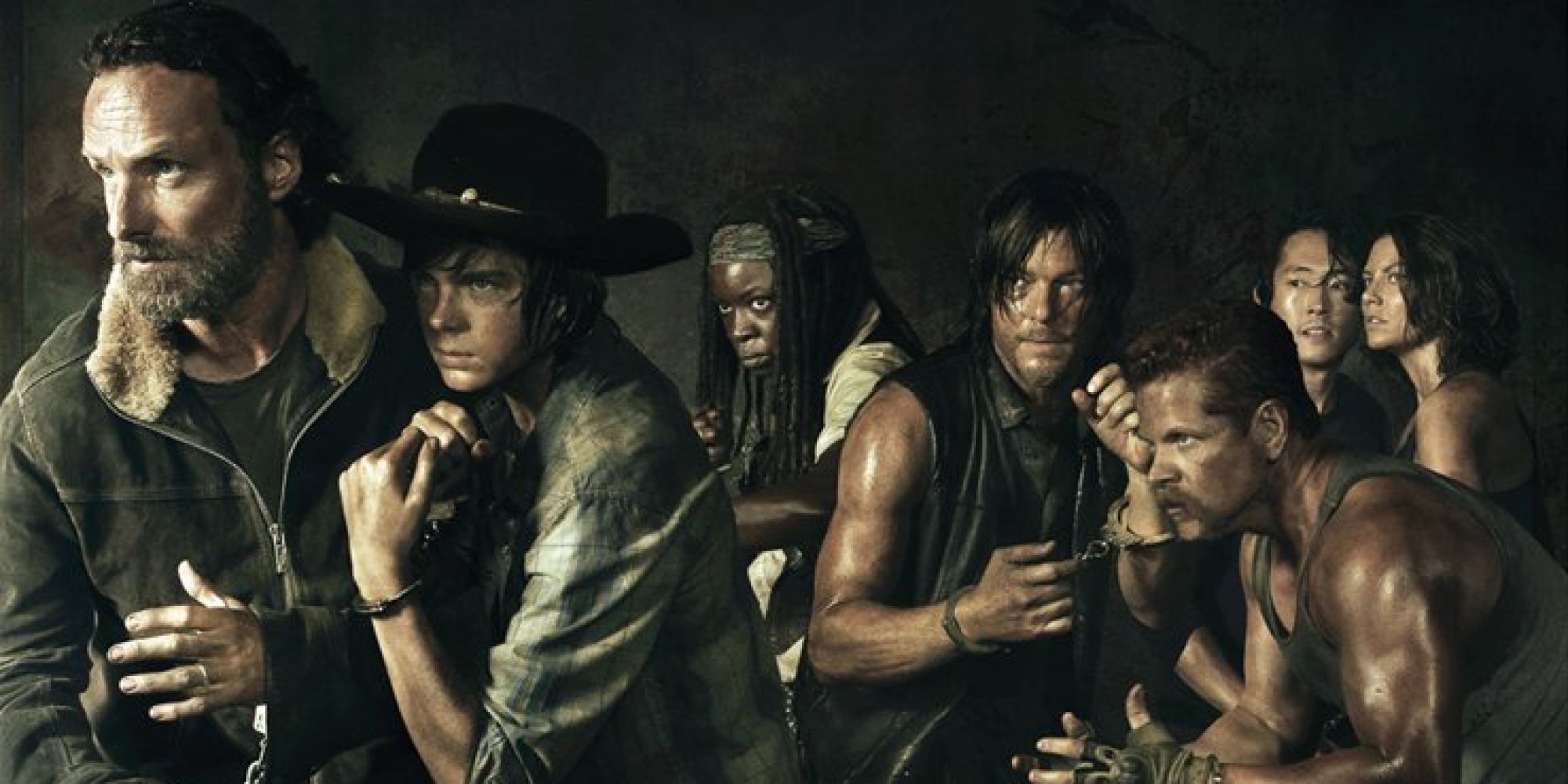 Now that
the finale of season five of The Walking Dead has set a ratings record
, there's a several month wait until the prequel/spin-off series Fear the Walking Dead begins and about nine months until The Walking Dead itself returns in the fall.
So, what to watch in the meantime?
1) Black Mirror - No zombies here, but this British Twilight Zone-style take on technology (the "black mirror" of the title are computer/smartphone screens) is as dark as anything in The Walking Dead, if less gory. Honestly, though, it doesn't need the gore, as several of its stories cut more deeply than anything in TWD. As a British show, it's got relatively few episodes: Just two seasons of three episodes each, but the vast majority of them are fantastic. (I don't love "White Bear" and "The Waldo Moment" has a pretty silly after-credits coda.) You can binge watch the entire thing on Netflix and a special, "Black Mirror: White Christmas," is in production now.
2) In the Flesh - Staying in Britain, this British series is about life after a zombie uprising — and the subsequent cure (or, more accurately, an ongoing treatment for the afflicted). Whereas TWD is about man's inhumanity to man and the thin veneer of civilization, In the Flesh is about survivor's guilt, the reconciliation of two sides after war and whether or not one can ever return to something approaching to normalcy after the devastation of war. (If you think that sounds like a metaphor for contemporary life in Northern Ireland, you're on the right track.) The third season was cancelled due to budget cuts at BBC Three, but the first two seasons are excellent and well worth watching on Amazon Prime.
3) Last Man on Earth - Although officially a comedy, this Fox sitcom about Will Forte realizing he's the last man alive a year after a virus wipes out the rest of the human race gets pretty dark, with the first before-credits scream beginning with Forte's character screaming in rage and despair at his loneliness. But the show also has fun with the sort of after-the-end chaos that Zombieland explored as well — "there's no wrong way to use a margarita pool" — raises real questions about the value of social constructs even after they have been rendered seemingly meaningless. You can stream all the episodes to date on Fox's website.
How about you? What you will be watching while waiting for the zombie hordes to return to Alexandria?
---