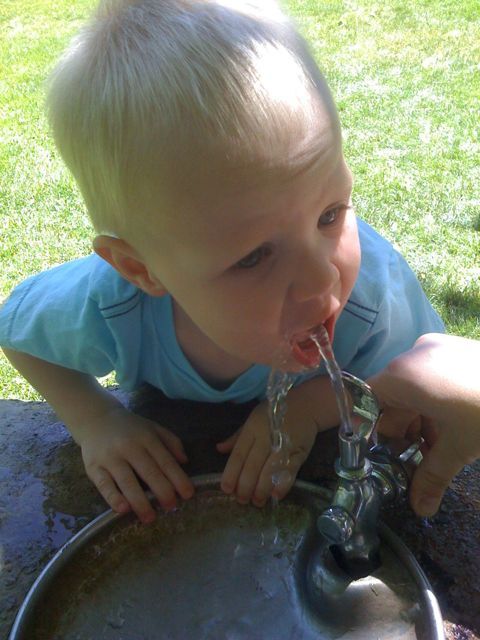 Posted with my iPhone, using the WordPress app, so excuse any funkiness.
This is James at Timberlane Park on Memorial Day, puzzling out the mysteries of the water fountain.
2 Comments »
No obvious funkiness, other than the odd yellow tinge he's taken on.
RSS feed for comments on this post.
Leave a comment
Line and paragraph breaks automatic, e-mail address never displayed, HTML allowed: <a href="" title=""> <abbr title=""> <acronym title=""> <b> <blockquote cite=""> <cite> <code> <del datetime=""> <em> <i> <q cite=""> <s> <strike> <strong>