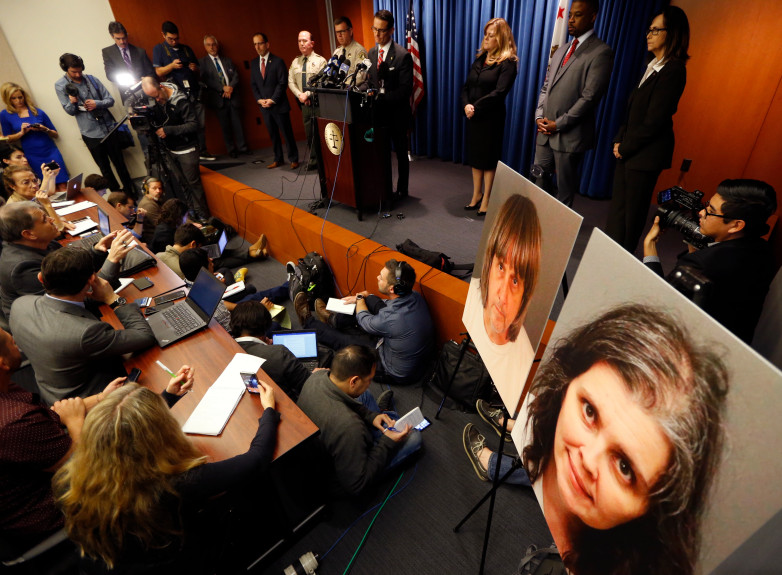 These are the stories readers engaged with the most in 2018, according to Parse.ly, which is the software that the Southern California News Group uses to track reader engagement.
Once again, they're mostly bad news. We write good news stories, but it's the grim stuff that gets the most eyeballs, for multiple reasons.
10. Victorville prison where immigrant detainees held built atop toxic Superfund site
9. San Bernardino County settles for $390,000 with families of girls arrested to 'teach them a lesson'
8. Why 7 Rialto Unified teachers were reported to credentialing authority over past 5 years
7. Lawsuit claims Moreno Valley Unified officials, PTA leaders tried to cover up sexual assault of special-needs third-grader
6. Police records: Upland council candidate Rudy Zuñiga is Vagos outlaw motorcycle gang member
5. Physical abuse, inappropriate contact get 3 Apple Valley Unified teachers reported to state credentialing authority
4. 4 Rancho Cucamonga students have committed suicide since start of school year
3. Artificial turf fields are failing across Southern California, costing millions. Here's why.
2. Chino church mourns after pastor's suicide
1. Parents in Perris torture case charged, plead not guilty; DA says kids were beaten, allowed one shower a year
Journalists generally shy away from stories about suicide, due to the very real, if somewhat surprising (at least to me), threat of suicide contagion. But the situation in Rancho Cucamonga, and then Chino, was so serious and already the topic of rumor and speculation that we felt we had to tackle it, both to put the actual facts out there as well as provide context and resources.
I'm pretty proud of the results. And I plan to return to the topic again in 2019, with a somewhat ambitious, months-in-the-making follow-up on the issue. Stay tuned.
No Comments »
No comments yet.
RSS feed for comments on this post.
Leave a comment
Line and paragraph breaks automatic, e-mail address never displayed, HTML allowed: <a href="" title=""> <abbr title=""> <acronym title=""> <b> <blockquote cite=""> <cite> <code> <del datetime=""> <em> <i> <q cite=""> <s> <strike> <strong>